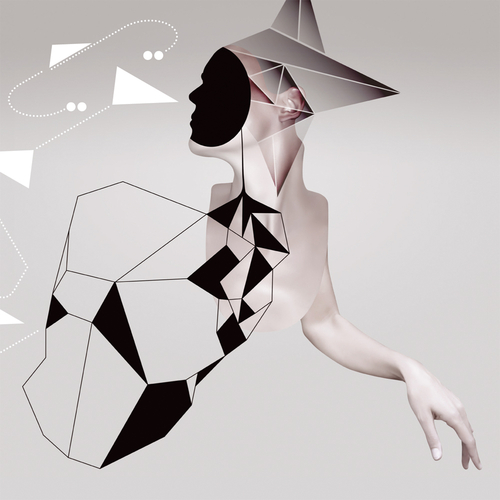 Circus
Available Formats
Tracks
Price
Buy
12" Vinyl Album
10 tracks

£

10.00

Out of stock

CD Album
10 tracks

£

8.99
Description
Black Devil Disco Club - Circus
Ladies and Gentleman roll up roll up for what has to be one of the strangest albums you are likely to encounter this or any other year.

Usually an exclusive club of one Bernard Fevre aka Black Devil Disco Club has now opened the doors and invited others to join, surrounding himself with an array of talented and eclectic singers to create a dazzling disco pop opus.

Full of deep, dark delicious thrills, his unique electronic sound once described as being 'like Joy Division produced by Giorgio Moroder' pulses through 10 tales from the underworld, 10 performances in a Circus like no other with Black Devil as ringmaster.

In case Black Devil has somehow escaped your attention he is the creator of one of the most influential electronic disco albums ever created, originally released in 1978 the 'Black Devil Disco Club' album has been a huge influence on today's artists like Aphex Twin, Metro Area, The Chemical Brothers, Andrew Weatherall and countless others. He returned to great acclaim in 2006 with the aptly titled '28 After' and has since toured the world whilst continuing to release his 'amazing electronic emissions from the other side'.

The album opens with the apocalyptic visions of Jon Spencer of the legendary Jon Spencer Blues Explosion before Nancy Fortune transports us to a piano bar in a distant galaxy.

'X Paradise' is where Aja Emma of Canadian Electro Pop outfit Cosmetics chooses to hang, while Faris Badwan of The Horrors is trapped in a dream 'impossible for us'.

Claire Evans of Yacht tells us that she would prefer to 'Stay Insane' and that if Jesus was to return to earth we would surely kill him!

You thought that was strange? Well here's Nancy Sinatra….yep that Nancy Sinatra, daughter of Frank, singer of 'These Boots Are Made For Walking' and maybe things are getting a bit lighter but as she sings 'take care my friend' for she is 'Too Ardent' I'm not so sure.

The gears shift and we're hurtling along an electronic highway, surely Tron should have sounded like this? Sequencers pulse like crazy as CocknBullKid prays for salvation.

Deeper into the night like a scene from Videodrome we find Nicolas Kerr of Poni Hoax lost in his screen.

For the penultimate track the devil himself returns and croons seductively, abetted by new Lo signing Michael Lovett.

To crown an already supremely unusual listening experience, we leave the extraordinary, seminal Afrikaa Bambaataa to deliver the final words, revealing who and what Black Devil really is….he wishes to escape but as we all know 'the Devil is magnetic'.


Tracklisting
12" Vinyl Album (LO86)
Black Devil Disco Club feat. Jon Spencer

- Fuzzy Dream feat. Jon Spencer

Black Devil Disco Club feat. Nancy Fortune

- Pavement Opposite feat. Nancy Fortune

Black Devil Disco Club feat. Aja Emma Cosmetics

- X Paradise feat. Aja Emma Cosmetics

Black Devil Disco Club feat. Faris Badwan of The Horrors

- Distrust feat. Faris Badwan of The Horrors

Black Devil Disco Club feat. Jona Bechtolt & Claire L.Evans

- Stay Insane feat. Jona Bechtolt & Claire L.Evans of YACHT

Black Devil Disco Club feat. Nicolas Ker of Poni Hoax

- My Screen feat. Nicolas Ker of Poni Hoax

Black Devil Disco Club feat. Nazca Lines

- She Flees The Silence feat. Nazca Lines

Black Devil Disco Club feat. Afrika Bambaataa

- Magnetic Devil feat. Afrika Bambaataa
CD Album (LCD86)
Black Devil Disco Club feat. Jon Spencer

- Fuzzy Dream feat. Jon Spencer

Black Devil Disco Club feat. Nancy Fortune

- Pavement Opposite feat. Nancy Fortune

Black Devil Disco Club feat. Aja Emma Cosmetics

- X Paradise feat. Aja Emma Cosmetics

Black Devil Disco Club feat. Faris Badwan of The Horrors

- Distrust feat. Faris Badwan of The Horrors

Black Devil Disco Club feat. Jona Bechtolt & Claire L.Evans

- Stay Insane feat. Jona Bechtolt & Claire L.Evans of YACHT

Black Devil Disco Club feat. Nancy Sinatra

- To Ardent feat. Nancy Sinatra

Black Devil Disco Club feat. CocknBullKid

- In Doubt feat. CocknBullKid

Black Devil Disco Club feat. Nicolas Ker of Poni Hoax

- My Screen feat. Nicolas Ker of Poni Hoax

Black Devil Disco Club feat. Nazca Lines

- She Flees The Silence feat. Nazca Lines

Black Devil Disco Club feat. Afrika Bambaataa

- Magnetic Devil feat. Afrika Bambaataa