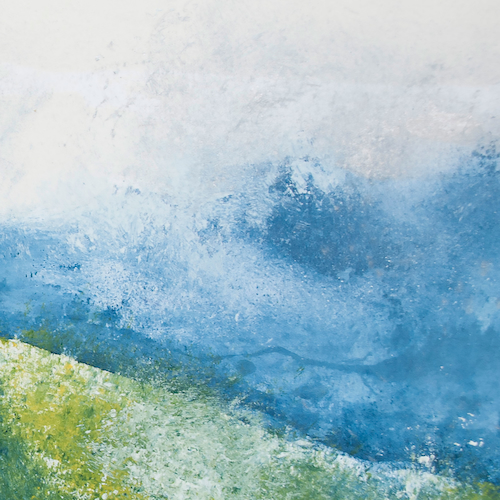 Cusco
Available Formats
Tracks
Price
Buy
Download Single (

MP3

)
2 tracks

£

1.98

Download Single (

WAV

)
2 tracks

£

1.98

Download individual tracks
From £0.99
Description
Zoon van snooK - Cusco
'Cusco' is the lead single from Bristolian (by way of Barcelona) producer, Zoon van snooK's third long player: 10 beautifully woven tracks built around field recordings harvested in South and Central America in 2018.
The field recording used as the basis of the single being a Quechua tribal ceremony captured in the former Incan capital of Cusco, near the Peruvian Andes.

Foregoing his [un]usual experimental elec-trickery, the album 'Se·pa·ra·ción' sees snooK strip the solo piano tracks right back while still retaining his celebrated technique of building each song around the melody, rhythm and soundscape of far-flung field recordings.

The a-side to 'Cusco' is accompanied by a strikingly rarified reworking by Gilles Peterson affiliate: Kayla Painter (Brownswood, Future Bubblers).
Reviews
'𝘾𝙪𝙨𝙘𝙤' 𝙘𝙪𝙧𝙡𝙨 𝙞𝙣𝙩𝙤 𝙞𝙩𝙨𝙚𝙡𝙛 𝙩𝙤 𝙩𝙝𝙚 𝙙𝙞𝙣 𝙤𝙛 𝙙𝙞𝙨𝙩𝙖𝙣𝙩 𝙩𝙧𝙖𝙛𝙛𝙞𝙘, 𝙜𝙧𝙖𝙙𝙪𝙖𝙡𝙡𝙮 𝙨𝙬𝙚𝙡𝙡𝙞𝙣𝙜 𝙞𝙣𝙩𝙤 𝙨𝙤𝙢𝙚𝙩𝙝𝙞𝙣𝙜 𝙘𝙖𝙩𝙝𝙖𝙧𝙩𝙞𝙘 𝙖𝙣𝙙 𝙘𝙚𝙡𝙚𝙗𝙧𝙖𝙩𝙤𝙧𝙮 𝙬𝙞𝙩𝙝 𝙡𝙖𝙮𝙚𝙧𝙨 𝙤𝙛 𝙨𝙪𝙧𝙥𝙧𝙞𝙨𝙚 𝙨𝙩𝙧𝙞𝙣𝙜𝙨, 𝙙𝙧𝙪𝙢𝙨 𝙖𝙣𝙙 𝙫𝙤𝙞𝙘𝙚𝙨. - The Wire
...𝙖𝙘𝙝𝙞𝙣𝙜𝙡𝙮 𝙗𝙚𝙖𝙪𝙩𝙞𝙛𝙪𝙡. - Backseat Mafia
...𝙖 𝙜𝙚𝙣𝙩𝙡𝙚 𝙗𝙪𝙩 𝙚𝙫𝙚𝙧 𝙢𝙤𝙫𝙞𝙣𝙜 𝙩𝙧𝙖𝙞𝙣, 𝙘𝙝𝙪𝙜𝙜𝙞𝙣𝙜 𝙤𝙣 𝙙𝙚𝙨𝙥𝙞𝙩𝙚 𝙨𝙚𝙩𝙗𝙖𝙘𝙠𝙨. 𝙏𝙝𝙚𝙧𝙚'𝙨 𝙖 𝙨𝙩𝙚𝙖𝙙𝙮 𝙢𝙖𝙧𝙘𝙝 𝙛𝙤𝙧𝙬𝙖𝙧𝙙 𝙝𝙖𝙥𝙥𝙚𝙣𝙞𝙣𝙜, 𝙗𝙪𝙩 𝙫𝙖𝙣 𝙨𝙣𝙤𝙤𝙆'𝙨 𝙥𝙞𝙖𝙣𝙤 𝙗𝙚𝙩𝙧𝙖𝙮𝙨 𝙩𝙝𝙚 𝙤𝙫𝙚𝙧𝙬𝙝𝙚𝙡𝙢𝙞𝙣𝙜 𝙣𝙤𝙨𝙩𝙖𝙡𝙜𝙞𝙖 𝙬𝙞𝙩𝙝𝙞𝙣. - Last Day Deaf
...𝙟𝙤𝙮𝙤𝙪𝙨, 𝙡𝙞𝙠𝙚 𝙖 𝙥𝙖𝙧𝙖𝙙𝙚 ~ 𝙖 𝙨𝙥𝙤𝙣𝙩𝙖𝙣𝙚𝙤𝙪𝙨 𝙤𝙪𝙩𝙥𝙤𝙪𝙧𝙞𝙣𝙜 𝙞𝙣 𝙩𝙝𝙚 𝙨𝙩𝙧𝙚𝙚𝙩𝙨. - A Closer Listen
𝙆𝙖𝙮𝙡𝙖 𝙋𝙖𝙞𝙣𝙩𝙚𝙧'𝙨 '𝘾𝙪𝙨𝙘𝙤' 𝙧𝙚𝙢𝙞𝙭 𝙚𝙡𝙚𝙫𝙖𝙩𝙚𝙨 𝙩𝙝𝙚 𝙢𝙤𝙫𝙞𝙣𝙜 𝙥𝙞𝙚𝙘𝙚 𝙩𝙤 𝙖𝙣𝙤𝙩𝙝𝙚𝙧 𝙥𝙡𝙖𝙣𝙚 𝙚𝙣𝙩𝙞𝙧𝙚𝙡𝙮. 𝙇𝙖𝙙𝙞𝙚𝙨 𝙖𝙣𝙙 𝙜𝙚𝙣𝙩𝙡𝙚𝙢𝙚𝙣, 𝙬𝙚 𝙖𝙧𝙚 𝙛𝙡𝙤𝙖𝙩𝙞𝙣𝙜 𝙞𝙣 𝙨𝙥𝙖𝙘𝙚, 𝙘𝙖𝙪𝙜𝙝𝙩 𝙞𝙣 𝙖 𝙘𝙤𝙣𝙨𝙩𝙚𝙡𝙡𝙖𝙩𝙞𝙤𝙣 𝙗𝙚𝙩𝙬𝙚𝙚𝙣 𝙘𝙚𝙡𝙚𝙨𝙩𝙞𝙖𝙡 𝙝𝙖𝙧𝙢𝙤𝙣𝙞𝙚𝙨, 𝙨𝙪𝙨𝙩𝙖𝙞𝙣𝙚𝙙 𝙨𝙩𝙧𝙞𝙣𝙜𝙨, 𝙖𝙣𝙙 𝙖 𝙜𝙡𝙞𝙩𝙘𝙝𝙮 𝙄𝘿𝙈 𝙜𝙧𝙤𝙤𝙫𝙚 𝙘𝙤𝙖𝙩𝙚𝙙 𝙞𝙣 𝙖 𝙩𝙝𝙞𝙣 𝙡𝙖𝙮𝙚𝙧 𝙤𝙛 𝙞𝙘𝙚, 𝙨𝙡𝙤𝙬𝙞𝙣𝙜 𝙞𝙩𝙨 𝙖𝙢𝙗𝙞𝙚𝙣𝙩 𝙘𝙝𝙤𝙧𝙙𝙨 𝙩𝙤 𝙖 𝙘𝙧𝙖𝙬𝙡. - Self-titled
𝙏𝙝𝙚 𝘽𝙧𝙤𝙬𝙣𝙨𝙬𝙤𝙤𝙙 𝙖𝙛𝙛𝙞𝙡𝙞𝙖𝙩𝙚𝙙 𝙖𝙧𝙩𝙞𝙨𝙩'𝙨 𝙩𝙤𝙪𝙘𝙝 𝙛𝙧𝙖𝙮𝙨 𝙩𝙝𝙚 𝙚𝙙𝙜𝙚𝙨 𝙤𝙛 𝙩𝙝𝙚 𝙥𝙡𝙖𝙞𝙣𝙩𝙞𝙫𝙚 𝙠𝙚𝙮𝙨 𝙤𝙛 𝙩𝙝𝙚 𝙤𝙧𝙞𝙜𝙞𝙣𝙖𝙡 𝙞𝙣𝙩𝙤 𝙖 𝙬𝙞𝙨𝙥𝙮 𝙖𝙢𝙗𝙞𝙚𝙣𝙩 𝙫𝙚𝙧𝙨𝙞𝙤𝙣, 𝙖𝙩 𝙤𝙣𝙘𝙚 𝙬𝙖𝙧𝙢𝙚𝙙 𝙗𝙮 𝙩𝙝𝙚 𝙙𝙚𝙥𝙩𝙝 𝙤𝙛 𝙩𝙝𝙚 𝙛𝙧𝙚𝙦𝙪𝙚𝙣𝙘𝙞𝙚𝙨 𝙖𝙨 𝙞𝙩 𝙞𝙨 𝙘𝙝𝙞𝙡𝙡𝙚𝙙 𝙗𝙮 𝙩𝙝𝙚 𝙜𝙡𝙞𝙩𝙘𝙝𝙚𝙙 𝙖𝙗𝙨𝙩𝙧𝙖𝙘𝙩𝙞𝙤𝙣 𝙤𝙛 𝙩𝙝𝙚 𝙤𝙧𝙞𝙜𝙞𝙣𝙖𝙡. 𝘼𝙣𝙜𝙚𝙡𝙞𝙘 𝙫𝙤𝙘𝙖𝙡𝙨 𝙝𝙖𝙧𝙢𝙤𝙣𝙞𝙨𝙚 𝙬𝙞𝙩𝙝 𝙙𝙪𝙗-𝙡𝙞𝙠𝙚 𝙗𝙪𝙧𝙨𝙩𝙨 𝙤𝙛 𝙁𝙓 𝙖𝙣𝙙 𝙛𝙧𝙖𝙘𝙩𝙪𝙧𝙚𝙙 𝙖𝙧𝙥𝙚𝙜𝙜𝙞𝙖𝙩𝙤𝙧𝙨. - Inverted Audio