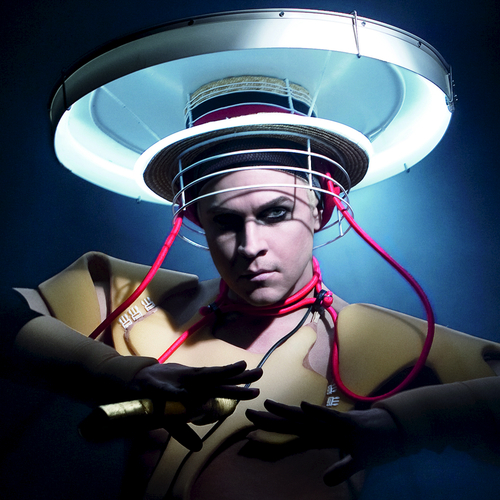 Entertainment
Available Formats
Tracks
Price
Buy
CD Album
10 tracks

£

7.00

Download Album (

MP3

)
10 tracks

£

7.99

Download Album (

WAV

)
10 tracks

£

7.99

Download individual tracks
From £0.99
Description
Fischerspooner - Entertainment
Lo Recordings are delighted to bring you the new album by Fischerspooner and in these grey days of economic doom and gloom and washed out pseudo celebrities, it sure feels good to have them back. Recorded over a two-year period with producer Jeff Saltzman (The Killers, The Sounds) the album has a depth and complexity rarely found in 'electronic pop' albums. This is perhaps not surprising given it's gestation, deliberately designed to stretch their creativity the album was written in its entirety, titles first and in an intimate and very modest way – in a carriage house in Brookyln rather than in expensive studios around the globe.

Casey's two year stint with The Wooster Group working on Shakespeare's Hamlet also had a distinct effect on his psyche, feeding into the 'to be or not to be' experimental vs pop schism. Like much of Fischerspooner's art the album explores the dynamic between being so experimental you feel unheard and misunderstood or being so mainstream and accessible, you are saying nothing and doing nothing.

Stylistically the album is as diverse as it is cohesive. There are 'electro' dance moves on the album but also the swirling electronic psychedelia of 'Amuse Bouche' full of 'surprise flavours that enhance your perspective'. Elsewhere you'll find the searing guitars of 'We Are Electric', the downtempo euro wiggle of 'Danse en France' and the fantastic rock pop gem 'To The Moon' which very nearly takes you there with it's pounding drums, soaring harmonies and pulsing organ. FS have always sought to blur the distinctions between art, music and performance so it was apt that they showed their 'vibrantly trashy yet intricately choreographed' 'Get Confused' video installation at the aptly titled 'It's Not Only Rock And Roll Baby' exhibition in Brussels last year which also featured work by Eno, Laurie Anderson and Yoko Ono.


Tracklisting
CD Album (LO76)
Download Album (LO76)
Fischerspooner

- The Best Revenge

Fischerspooner

- We Are Electric

Fischerspooner

- Money Can't Dance

Fischerspooner

- In A Modern World

Fischerspooner

- Supply & Demand

Fischerspooner

- Amuse Bouche

Fischerspooner

- Infidels Of The World Unite

Fischerspooner

- Door Train Home

Fischerspooner

- Danse En France

Fischerspooner

- To The Moon