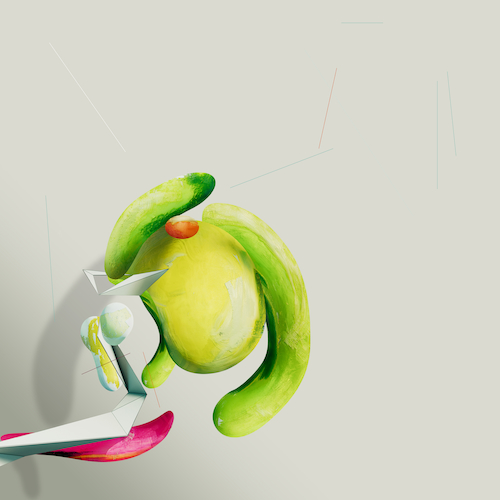 Everis
Available Formats
Tracks
Price
Buy
Download Album (

MP3

)
10 tracks

£

8.00

Download Album (

WAV

)
10 tracks

£

8.00

Download individual tracks
From £0.99
Description
aus - Everis
Encompassing ideas plucked from disparate genres such as classical, spiritual jazz, indie, avant-garde and folk; 'Everis' is the new album by Tokyo-born composer and producer Yasuhiko Fukuzono aka aus.

Performed on piano, strings, clarinet, flute, voice and electronics, vibrations of everyday life are intertwined in the music with intimate field recordings, filmic strings and electronica running the gamut from gentle to muscular. The result is a cocktail of sound that illustrates lost memories, unforgotten events and footage from mental archives interpreted through audio. It's a glittering whirlwind of late-night jazz; etchings of love songs; and dedications to life, organically interlaced with the deft use of vintage equipment, slow-dripped through a filter of cosmopolitanism sensibilities.

Following a major burglary at his home/studio and label HQ, from which he lost his entire catalogue of completed and work-in-progress music, Fukuzono decided to create something away from the precarious confines of his PC and more from the inner sanctum of his mind. Armed with only some basic stems salvaged from an audio/video installation project he had been working on with contemporary artist Karin Zwack, Fukuzono set about combining the long-existent melodies in his head with the video and remaining field recordings on his phone, in order to create musical synapses between memories which had remained unconnected.

In playing with the idea of inverting minimalism and the Ekaki Uta aesthetic of layering and superimposing individual parts, a palette of samples are merged and manipulated into a state of almost nonrecognition, including train station ticket gates; computer keyboards; airport runways; a brass band practising in a schoolyard; and many other fragments of everyday life that are closely associated with his personal memories.
Reviews
𝘼 𝙨𝙬𝙞𝙧𝙡𝙞𝙣𝙜 𝙢𝙚𝙢𝙤𝙧𝙮 𝙘𝙝𝙖𝙢𝙗𝙚𝙧 𝙤𝙛 𝙝𝙞𝙜𝙝𝙡𝙮 𝙩𝙚𝙭𝙩𝙪𝙧𝙖𝙡 𝙚𝙡𝙚𝙘𝙩𝙧𝙤𝙣𝙞𝙘 𝙢𝙪𝙨𝙞𝙘 𝙖𝙣𝙙 𝙣𝙚𝙤-𝙘𝙡𝙖𝙨𝙨𝙞𝙘𝙖𝙡 𝙞𝙣𝙨𝙩𝙧𝙪𝙢𝙚𝙣𝙩𝙖𝙩𝙞𝙤𝙣... - Tome To The Weather Machine
...𝙖 𝙜𝙚𝙣𝙧𝙚-𝙗𝙚𝙣𝙙𝙞𝙣𝙜 𝙨𝙮𝙢𝙥𝙝𝙤𝙣𝙮. - Tonspion
...𝙖 𝙣𝙤𝙨𝙩𝙖𝙡𝙜𝙞𝙘 𝙖𝙣𝙙 𝙡𝙪𝙨𝙘𝙞𝙤𝙪𝙨 𝙨𝙤𝙪𝙣𝙙 𝙘𝙤𝙡𝙡𝙖𝙜𝙚 𝙤𝙛 𝙡𝙤𝙨𝙩 𝙢𝙚𝙢𝙤𝙧𝙞𝙚𝙨, 𝙛𝙤𝙧𝙜𝙤𝙩𝙩𝙚𝙣 𝙚𝙫𝙚𝙣𝙩𝙨 𝙖𝙣𝙙 𝙞𝙢𝙖𝙜𝙚𝙨 𝙛𝙧𝙤𝙢 𝙩𝙝𝙚 𝙢𝙞𝙣𝙙'𝙨 𝙖𝙧𝙘𝙝𝙞𝙫𝙚. 𝙊𝙧𝙜𝙖𝙣𝙞𝙘𝙖𝙡𝙡𝙮 𝙞𝙣𝙩𝙚𝙧𝙩𝙬𝙞𝙣𝙚𝙙, 𝙩𝙝𝙚 𝙬𝙝𝙤𝙡𝙚 𝙥𝙞𝙚𝙘𝙚 𝙘𝙚𝙡𝙚𝙗𝙧𝙖𝙩𝙚𝙨 𝙖𝙩𝙢𝙤𝙨𝙥𝙝𝙚𝙧𝙞𝙘 𝙗𝙚𝙖𝙪𝙩𝙮. - Music Tribune
...𝙖𝙣 𝙞𝙣𝙩𝙧𝙞𝙜𝙪𝙞𝙣𝙜 𝙬𝙚𝙖𝙫𝙚 𝙤𝙛 𝙚𝙡𝙚𝙘𝙩𝙧𝙤-𝙖𝙘𝙤𝙪𝙨𝙩𝙞𝙘 𝙨𝙤𝙪𝙣𝙙𝙨𝙘𝙖𝙥𝙚𝙨, 𝙞𝙣𝙩𝙧𝙞𝙘𝙖𝙩𝙚 𝙖𝙣𝙙 𝙞𝙢𝙢𝙖𝙘𝙪𝙡𝙖𝙩𝙚. - Backseat Mafia
...𝙛𝙪𝙩𝙪𝙧𝙞𝙨𝙩𝙞𝙘 𝙖𝙢𝙗𝙞𝙚𝙣𝙩 𝙟𝙖𝙯𝙯. - Indie Grab
...𝙗𝙚𝙖𝙪𝙩𝙞𝙛𝙪𝙡𝙡𝙮 𝙘𝙧𝙖𝙛𝙩𝙚𝙙. - ADSR Collective
𝙏𝙝𝙚 𝙚𝙣𝙩𝙞𝙧𝙚 𝙥𝙧𝙤𝙟𝙚𝙘𝙩 𝙞𝙨 𝙬𝙖𝙨𝙝𝙚𝙙 𝙞𝙣 𝙚𝙡𝙚𝙘𝙩𝙧𝙤𝙣𝙞𝙘𝙨, 𝙢𝙖𝙠𝙞𝙣𝙜 𝙩𝙝𝙞𝙨 𝙖 𝙡𝙞𝙫𝙚𝙡𝙮 𝙖𝙛𝙛𝙖𝙞𝙧, 𝙥𝙚𝙧𝙛𝙚𝙘𝙩 𝙛𝙤𝙧 𝙩𝙝𝙚 𝙨𝙚𝙖𝙨𝙤𝙣 𝙤𝙛 𝙗𝙡𝙤𝙤𝙢. - A Closer Listen