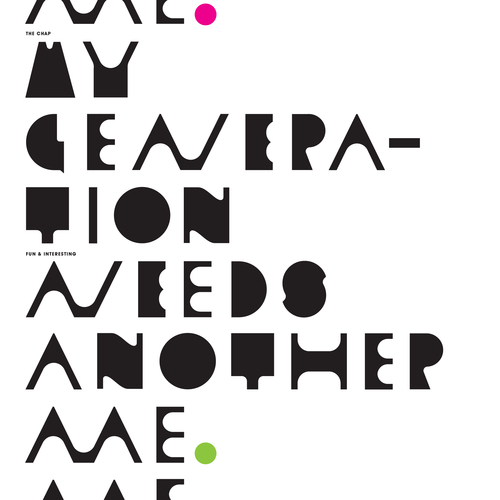 Fun and Interesting
Available Formats
Tracks
Price
Buy
Download Single (

MP3

)
3 tracks

£

2.97

Download Single (

WAV

)
3 tracks

£

2.97

Download individual tracks
From £0.99
Description
The Chap - Fun and Interesting
The Chap, the already-legendary, pan- European, London-based,
modern pop group, are back with the single "Fun and Interesting",
taken from their forthcoming third album, Mega Breakfast.

The Chap have become known and loved for their inimitable pop - improv- disco – rock – with – strings sound, captured in some crunchy, "out there" home production and a furiously rocking live show,complete with dance routines and scary faces.

"Fun and Interesting" is the sound of the search for a heart of gold
in the form of a corporate motivational song. A husky singer documents the surreal quest for love of a certain "detective" over a lush arrangement.

A choir of clones demands to be cloned, belting string out "My generation needs another me". It's blistering, instantly catchy pop music and very unlike anything else. It's also completely sick.

In all the best ways.

The B-side, "Brace Brace", groves with Shakespeare and features a lot of guitar soloing compressed into a few seconds. A slightly more downbeat, absurdest funk epic, this is the perfect counterpart to "Fun and Interesting" resulting in what is surely one of the most idiosyncratic,
memorable and, yes, both fun and interesting pop singles of 2008.