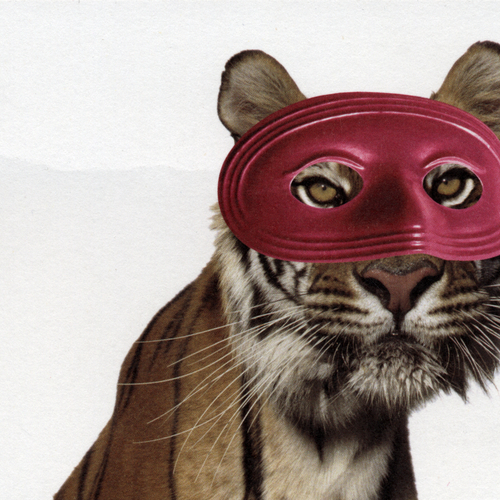 Ham
Available Formats
Tracks
Price
Buy
CD Album
13 tracks

£

7.00

Download Album (

MP3

)
13 tracks

£

7.99

Download Album (

WAV

)
13 tracks

£

7.99

Download individual tracks
From £0.99
Description
The Chap - Ham
It's probably safe to say that The Chap is an idiosyncratic rock group. On Ham, their latest release, the foursome slams together indie rock, new wave, glitchy electronics, and touches of about 10 other genres for a release that is always inventive and sometimes downright amazing. Their second full-length release moves in a much more accessible direction than their first, as they've seeminly taken all their oddities and crammed them into a much more digestible package.

That doesn't mean that you're still not going to get a stomping, shambling, hand-clapping singalong (the album opener of "Baby I'm Hurtin"), but never quite knowing where the group is going to head next is part of their charm. "Woop Woop" opens with some fairly plain electronic squiggles and a clicky beat, but soon a rubbery synth bassline drops alongside some skittery electronics and almost numbed vocals hilariously singing about the rise and fall of a garage rock band before huge orchestral keyboard stabs blast in over it all.

From there, the group busts out with lo-fi breakbeat singalongs ("Long Distance Lovin"), hazy guitar-laced spoken-word ("Arizona") and string-laced indie glitch pop ("The Premier At Last") that reminds one of The Books if they had more straightforward vocals. Not all their experiments work like gangbusters, though, and they completely bog down with the ultra-fuzzy guitars and cheesey arpeggio synths of "Now Woel" while "Woop" throws the album off a bit with semi-aimless noodling.

That said, there are plenty of absolutely standout tracks, including the quieter "Auto Where To," which finds the group mixing some lovely guitar playing and vocal harmonies while "Arts Centre" is another track that makes some subtle digs about a particular musical genre ("meet you at the post glitch laptop show") but backs it up musically by mixing loud bursts of melodic guitar with more subdued passages. "I Am Oozing Emotion" is another excellent track on the latter half of the album that packs huge guitar riffs, quiet electronics, and more playful lyrics into just over two minutes. A great follow-up from a group who seems to be getting better with each release.


Tracklisting
CD Album (LCD44)
Download Album (LCD44)
The Chap

- Baby I'm Hurtin'

The Chap

- Woop Woop

The Chap

- Now Woel

The Chap

- Long Distance Lovin'

The Chap

- Woop

The Chap

- Auto Where To

The Chap

- The Premier At Last

The Chap

- Arizona

The Chap

- Arts Centre

The Chap

- Oozing Emotion

The Chap

- Younger People

The Chap

- Clissold Park

The Chap

- Emerson Lake And Palmer