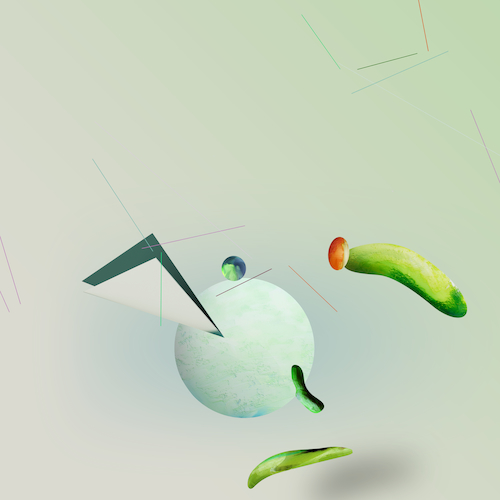 Landia
Available Formats
Tracks
Price
Buy
Download Single (

MP3

)
1 track

£

1.50

Download Single (

WAV

)
1 track

£

1.50

Download individual tracks
From £0.99
Description
aus - Landia
Taken from the long player 'Everis', Tokyo-born composer and producer aus (AKA FLAU Records boss Yasuhiko Fukuzono), releases lead single 'Landia'.

As familiar and intimate as it is uncharted, aus has ultimately created a sound that would be equally at home listened to on a sun-drenched Balearic coastline as it would on a far-flung Icelandic mountain top.

Owing as much to introspection as it does to exploring organic sounds from the wider, external world, aus took inspiration from the groundbreaking Japanese radio station St Giga which he enjoyed listening to as a child. Being exposed to this continual chatless mix of high quality field recordings, jazz, new age and pop music from around the globe meant that he could draw on these internal aural memories and combine them with the gorgeously enduring melodies for which he is known.

The nucleus of 'Landia' was created from Japanese taiko drums heard at a shrine near Fukuzono's house and from folk melodies collected during his travels.
Reviews
...𝙛𝙪𝙡𝙡 𝙤𝙛 𝙩𝙚𝙭𝙩𝙪𝙧𝙚𝙨 𝙖𝙣𝙙 𝙚𝙭𝙥𝙧𝙚𝙨𝙨𝙞𝙫𝙚 𝙨𝙤𝙪𝙣𝙙𝙨 𝙩𝙝𝙖𝙩 𝙢𝙖𝙣𝙖𝙜𝙚 𝙩𝙤 𝙥𝙧𝙤𝙙𝙪𝙘𝙚 𝙚𝙢𝙤𝙩𝙞𝙤𝙣𝙨 𝙞𝙣 𝙩𝙝𝙚𝙞𝙧 𝙬𝙖𝙠𝙚, 𝙖𝙨 𝙬𝙚𝙡𝙡 𝙖𝙨 𝙥𝙧𝙚𝙨𝙚𝙣𝙩𝙞𝙣𝙜 𝙖𝙣 𝙚𝙭𝙥𝙡𝙤𝙧𝙖𝙩𝙞𝙤𝙣 𝙤𝙛 𝙤𝙧𝙜𝙖𝙣𝙞𝙘 𝙖𝙣𝙙 𝙚𝙡𝙚𝙘𝙩𝙧𝙤𝙣𝙞𝙘 𝙨𝙤𝙪𝙣𝙙𝙨 𝙩𝙝𝙖𝙩 𝙛𝙚𝙚𝙙 𝙤𝙛𝙛 𝙚𝙖𝙘𝙝 𝙤𝙩𝙝𝙚𝙧. - R+
...𝙖 𝙩𝙧𝙖𝙘𝙠 𝙬𝙝𝙞𝙘𝙝 𝙧𝙚𝙫𝙤𝙡𝙫𝙚𝙨 𝙚𝙡𝙚𝙜𝙖𝙣𝙩𝙡𝙮 𝙤𝙣 𝙞𝙩𝙨 𝙤𝙬𝙣 𝙖𝙭𝙞𝙨. 𝙎𝙥𝙞𝙣𝙣𝙞𝙣𝙜 𝙖𝙧𝙤𝙪𝙣𝙙 𝙖 𝙩𝙪𝙢𝙗𝙡𝙞𝙣𝙜 𝙨𝙮𝙣𝙩𝙝 𝙡𝙞𝙣𝙚, 𝙨𝙩𝙖𝙩𝙚𝙡𝙮 𝙚𝙡𝙚𝙘𝙩𝙧𝙤𝙣𝙞𝙘 𝙤𝙧𝙘𝙝𝙚𝙨𝙩𝙧𝙖𝙩𝙞𝙤𝙣 𝙖𝙣𝙙 𝙖 𝙥𝙚𝙧𝙘𝙪𝙨𝙨𝙞𝙫𝙚 𝙖𝙡𝙢𝙤𝙨𝙩 𝙩𝙧𝙞𝙥-𝙝𝙤𝙥 𝙨𝙩𝙧𝙤𝙡𝙡, 𝙩𝙝𝙚 𝙡𝙖𝙮𝙚𝙧𝙞𝙣𝙜 𝙞𝙨 𝙞𝙣𝙩𝙧𝙞𝙘𝙖𝙩𝙚 𝙖𝙣𝙙 𝙞𝙢𝙢𝙖𝙘𝙪𝙡𝙖𝙩𝙚. - Backseat Mafia
𝙀𝙣𝙘𝙝𝙖𝙣𝙩𝙞𝙣𝙜, 𝙢𝙮𝙨𝙩𝙚𝙧𝙞𝙤𝙪𝙨, 𝙗𝙪𝙩 𝙖𝙡𝙨𝙤 𝙛𝙧𝙚𝙨𝙝... Da Music
...𝙖𝙪𝙨 𝙝𝙖𝙨 𝙗𝙚𝙚𝙣 𝙤𝙣 𝙧𝙚𝙥𝙚𝙖𝙩 𝙨𝙞𝙣𝙘𝙚 𝙛𝙞𝙧𝙨𝙩 𝙘𝙧𝙤𝙨𝙨𝙞𝙣𝙜 𝙢𝙮 𝙥𝙖𝙩𝙝. - Alex Kruder, KEXP