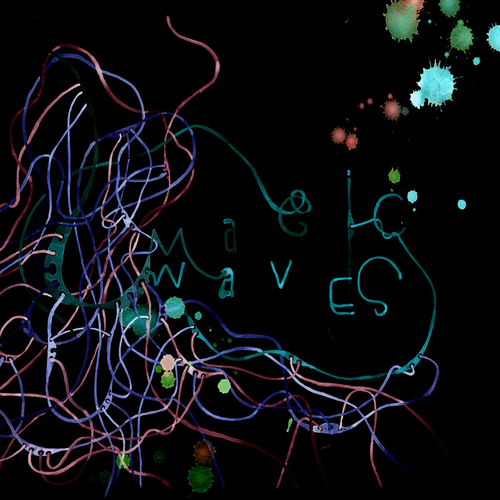 Magic Waves
Available Formats
Tracks
Price
Buy
CD Album
13 tracks

£

7.00

Download Album (

MP3

)
13 tracks

£

7.99

Download Album (

WAV

)
13 tracks

£

7.99

Download individual tracks
From £0.99
Description
Milky Globe - Magic Waves
Milky Globe is the latest alias of Jon Tye, Lo Recordings mu-
sical director and man of many masks including Twisted
Science, Hairy Butter, 2 Player, MLO and Black Mustang.
In the past he's worked with everyone from Derrick May,
Thurston Moore (Sonic Youth) Todd Terry, David Thomas
(Pere Ubu) and many other strange and talented folk.
'Magic Waves' continues the quest for collaboration and
sonic exploration on a cosmic voyage into deep elec-
tronic space. Guests on board inc James Holden, Isan,
Aeroplane, Luke Vibert and Nathan Fake, with sounds
ranging from minimal electronica to nu disco, ambient
and experimental. Milky Globe is the latest alias of Jon Tye...
Reviews
A few words on previous Milky Globe releases:
"Sublime, disarming, beautiful, simple, complex, a wonder-
ful record, inspiring." Jacknife Lee
"Lovely! A1 made me peak. AA2 is Brilliant " James Holden
a gem of an EP' DJ Mag (Pathaan) ****
'fantastic slice of ambient space funk' XLR8R (Tomas Pal-
ermo)
'one very nice debut indeed' DJ Magazine(Found Sounds)
'This is a brilliant release' Sam Millen (Tesselate).
"simply amazing. Again a brilliant LOEB release."
Angel Molina
"Lovely organic deepness! " Laurent Garnier
"I love it when they really don't give a shit what people ex-
pect from them. 10/10 for both tracks." Michael Mayer
Tracklisting
CD Album (LCD67)
Download Album (LCD67)
Milky Globe & Holden

- Sun Spots

Milky Globe & Isan

- Velvet Space

Milky Globe, Kerrier District & Black Mustang

- Mad As Hell

Milky Globe & Secondo

- Secondo Moogs

Milky Globe, Walltapper & Peter Green

- Moon Milk

Milky Globe & Andrea's Kit

- Cosmic Riders

Milky Globe & Aeroplane

- Magic Waves

Milky Globe, Nathan Fake

- Lava Flow

Milky Globe & DNCN

- Star Fungus

Milky Globe & EU

- Greetings from EU

Milky Globe & ISAN

- Fade Away and Radiate

Milky Globe, Walltapper & Peter Green

- Falling

Milky Globe & Susumu Yokota

- Electric Horse