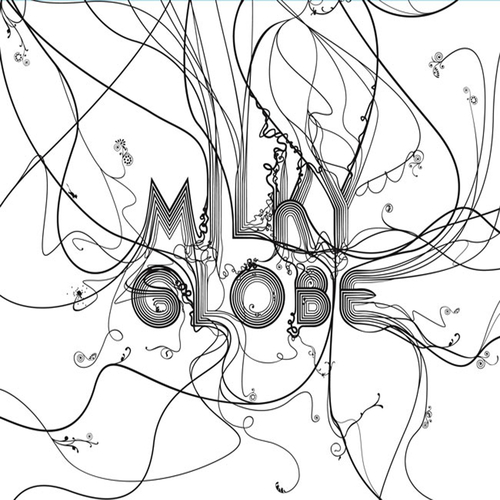 Ode to a Beatbox
Available Formats
Tracks
Price
Buy
12" Vinyl Single
4 tracks

£

7.00
Description
Milky Globe - Ode to a Beatbox
Milky Globe is the new project from Jon Tye, label boss of Lo Recordings. Previous outings have covered everything from Acid and Deep House(Funtopia), Techno and Ambient (MLO) Trip Hop and Downtempo (2 Player) Noise and Drill 'N' Bass (Twisted Science) and even proto Garage mash up's (Hairy Butter). Like the label he runs this man is 'resplendent in divergence' for sure. And whilst there was a time when his DJ sets were likely 'to clear not just dancefloors but whole buildings' his recent relocation to Cornwall finds him in mellow musical mood.
The first release is a sumptuous slice of downbeat electronica with four contrasting mixes of excellence. Created using a mixture of glockenspiel, casio keyboard and rhythmn ace all instruments were played by Jon Tye with the exception of Moog bass by Luke Vibert and electric piano by Daniel Pemberton.

The Alice mix by Jon Tye in the company of Mescalito's Derek 'O Sullivan is a seductive piano led groover suggestive of the Boards of Canada in league with Francois De Roubaix.
Scsi 9's 'White Nights' mix is all you you would expect from these suave purveyors of slippery Soviet house music.
Mr G better known for his pumping tech house remixes for the likes of Roger Sanchez, turns in an incredibly sexy bass obsessed downtempo monster. Definitely 'one for the ladies'.
And for those of a more experimental bent, St Petersburg's EU deliver what is possibly their finest performance to date. Cutting edge but melodic and swinging with it.
Reviews
James Holden (Border Community / Various - Worldwide)"Lovely! A1 made me peak. AA2 is Brilliant, will play whenever I have the chance."
Laurent Garnier (F-Com / Various - Worldwide)
"Brilliant stuff for the radio - will playlist on PBB from September onwards."
DJ Mag (Pathaan) ****
"a gem of an EP. Nice music from the legendary Lo recordings. That's all I have to say, go find and listen whilst you glisten!
Tracklisting
12" Vinyl Single (LO1202)
Milky Globe

- Ode To A Beatbox (The Original Alice Mix) (The Original Alice Mix)

Milky Globe with SCSI 9

- Ode To A Beatbox (SCSI 9 Moscow Mix) (SCSI 9 Moscow Mix)

Milky Globe with Mr G

- Ode To A Beatbox (Mr G's Downtempo Rubdown) (Mr G's Downtempo Rubdown)

Milky Globe with EU

- Ode To A Beatbox (Greetings From EU Mix) (Greetings From EU Mix)