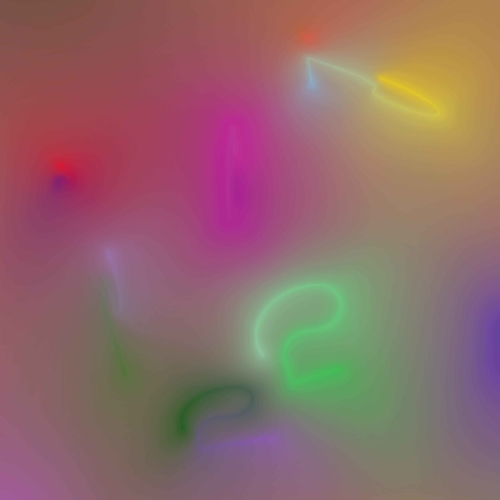 Spaciousness 2
Available Formats
Tracks
Price
Buy
12" Vinyl Album (Available on limited edition double red and orange 12" vinyl in a stunning gatefold sleeve designed by the award winning Non Format team together with Zack Liebermann )
14 tracks

£

25.00

Download Album (

MP3

)
13 tracks

£

7.99

Download Album (

WAV

)
13 tracks

£

7.99

Download individual tracks
From £0.99
Description
Various Artists - Spaciousness 2
'Spaciousness 2' has been put together by label founder Jon Tye and is the second volume in a series of records 'that seek to explore the connections, the overlaps, the roots and the future of a music variously referred to as ambient, deep listening, new age, fourth world and post classical'.

Available on CD and limited edition double vinyl in a stunning gatefold sleeve designed by the award winning Non Format team together with Zack Liebermann, the album features fourteen mainly exclusive tracks and mixes from legendary figures such as JD Emmanuel, Suzanne Ciani, Ariel Kalma and Don Slepian alongside contemporary artists including Mary Lattimore, Vague Imaginaires and Cool Maritime.

From JD Emmanuel's deep and mesmerising album opener 'Cruising in the Dimension of a Shenandoah Backyard' to the cosmic closer 'A Unicorn Catches A Falling Star' from LA harpist Mary Lattimore, much of the music on 'Spaciousness 2' is informed by the sounds of nature and by the search for inner peace and as we headed out of lockdown and into summer.
Reviews
𝙁𝙡𝙤𝙖𝙩𝙮 𝙗𝙧𝙞𝙡𝙡𝙞𝙖𝙣𝙘𝙚... - Resident Music.com
...𝙢𝙖𝙠𝙚𝙨 𝙡𝙞𝙠𝙚 𝙩𝙝𝙚 𝙢𝙞𝙨𝙨𝙞𝙣𝙜 𝙡𝙞𝙣𝙠 𝙗𝙚𝙩𝙬𝙚𝙚𝙣 '𝟳𝟬𝘀 𝙠𝙤𝙨𝙢𝙞𝙨𝙘𝙝𝙚 𝙖𝙣𝙙 '𝟵𝟬𝘀 𝙄𝘿𝙈, 𝙬𝙞𝙩𝙝 𝙩𝙝𝙚 𝙥𝙧𝙤𝙜𝙧𝙖𝙢𝙢𝙚𝙙 𝙥𝙖𝙨𝙩𝙤𝙧𝙖𝙡 𝙤𝙛 𝙢𝙖𝙘𝙝𝙞𝙣𝙚𝙨 𝙢𝙞𝙢𝙞𝙘𝙠𝙞𝙣𝙜 𝙈𝙤𝙩𝙝𝙚𝙧 𝙉𝙖𝙩𝙪𝙧𝙚'𝙨 𝙤𝙧𝙜𝙖𝙣𝙞𝙘 𝙛𝙡𝙤𝙬. - Ban Ban Ton Ton
...𝙞𝙩𝙨 𝙨𝙤𝙤𝙩𝙝𝙞𝙣𝙜 𝙨𝙤𝙪𝙣𝙙𝙨𝙘𝙖𝙥𝙚𝙨 𝙬𝙖𝙨𝙝 𝙩𝙝𝙧𝙤𝙪𝙜𝙝 𝙮𝙤𝙪 𝙞𝙣 𝙬𝙖𝙮𝙨 𝙩𝙝𝙖𝙩 𝙖𝙧𝙚 𝙖𝙡𝙢𝙤𝙨𝙩 𝙨𝙥𝙞𝙧𝙞𝙩𝙪𝙖𝙡 - 9.2 - Happy Mag
...𝙘𝙝𝙖𝙣𝙣𝙚𝙡𝙡𝙞𝙣𝙜 𝙚𝙖𝙧𝙩𝙝 𝙨𝙥𝙞𝙧𝙞𝙩𝙨 𝙩𝙝𝙧𝙤𝙪𝙜𝙝 𝙢𝙤𝙙𝙚𝙧𝙣 𝙢𝙖𝙘𝙝𝙞𝙣𝙚𝙨 𝙩𝙤 𝙨𝙤𝙤𝙩𝙝𝙚 𝙩𝙞𝙧𝙚𝙙 𝙝𝙚𝙖𝙙𝙨. - The Slow Music Movement
...𝙖 𝙥𝙖𝙡𝙖𝙩𝙚 𝙘𝙡𝙚𝙖𝙣𝙨𝙚𝙧 𝙛𝙤𝙧 𝙩𝙝𝙚 𝙥𝙖𝙣𝙙𝙚𝙢𝙞𝙘. - Self-titled
Tracklisting
12" Vinyl Album (Available on limited edition double red and orange 12" vinyl in a stunning gatefold sleeve designed by the award winning Non Format team together with Zack Liebermann ) (LO180LP)
JD Emmanuel

- Cruising in the Dimension of a Shenandoah Backyard

Sean Hellfritsch

- Climbing Up (Kaitlyn Aurelia Smith mix)

Lauren Doss

- Integer

Joe Quirke

- Lighthouse

Guido Zen, Juan Trippe

- Crystal Clouds (Gigi Masin mix)

David Casper

- Dawn Poems Part 2: Awakening

Ariel Kalma

- Space Forest DSP

Zefan Sramek

- Night,Tall Grass

Phoebe Dubar

- Giant Kingfisher of Paradise (Ocean Moon mix)

Denis Morin

- Le Sillage du Vaguarti

Don Slepian

- Earth to Venus

Suzanne Ciani

- The Third Wave:Love in the Waves

Jon Brooks, Jon Tye

- New Flow

Mary Lattimore

- A Unicorn Catches A Falling Star (Ocean Moon redux)
Download Album (LO180DA)