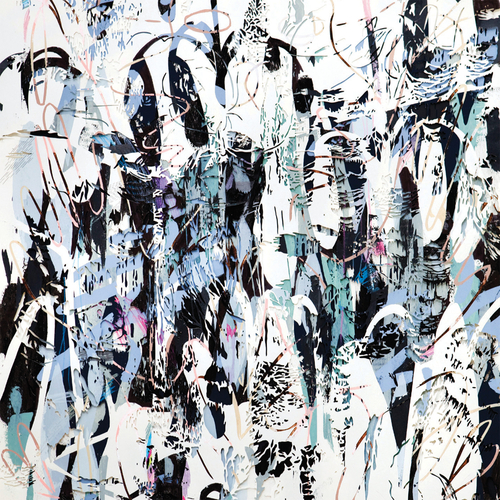 The Way We Are
Available Formats
Tracks
Price
Buy
12" Vinyl Double Album
6 tracks

£

10.00

Download Album (

MP3

)
6 tracks

£

5.94

Download Album (

WAV

)
6 tracks

£

5.94

Download individual tracks
From £0.99
Description
The Present - The Way We Are
Following on from the abstract masterpiece that was the 'The World I See', The Present return with an album that delves ever deeper into the human psyche.
Like an audio equivalent of Apocalypse Now, 'The Way We Are' is by turns terrifying, enchanting, hallucinatory and sharply focused. Like a psychedelic power trio from a mythical dimension, The Present create a music that seems somehow familiar. Like they've already seen your dreams and your nightmares.
In order to define the music you're about to hear it might help to list some of the things it is not: it is not a pop album, neither is it a classical or jazz album. It's not an ambient album or a rock album either but there are elements of all of these within its dense musical structure.
Touchstones include the music of La Monte Young, Dmitri Shostakovich, Wolfgang Voigt, Cluster, Black Dice, Claude Debussy, Aphex Twin, Can, Arthur Russell, Boredoms and Brian Eno and yet it sounds like none of these.
Click Here For Streaming Audio
What it is: a kaleidoscopic trip influenced by New York City, The Ocean, Mountains, The Sun and the Trees, Andy Warhol, Yukio Mishima, David Lynch, Friedrich Nietzsche, Buddhist Mantra, Mass Transit, Cats, Birds and life. Life in all its myriad complexity and confusions, in all it's transcendent beauty and it's horrendous brutality.
Their live show has been described as 'more of a sensory experience than a mere matter of listening' and it's the title track, a thirty five minute epic the like of which has not been heard since the glory days of Popul Vuh that best captures the bands extraordinary intensity.
Once again this work is a collaboration with the artist Andrew Kuo, whose unique vision formed the cover of 'The World I See' and whose work provides the visual counterpoint to The Present's sonic creation. Together they make a totality that reflects so intensely and so clearly 'The Way We Are'.
Tracklisting
12" Vinyl Double Album (LOAF25LP)
The Present

- Medman

The Present

- Salt Water Trails

The Present

- Space Meadow

The Present

- Shapeshifter

The Present

- Press Play

The Present

- The Way We Are
Download Album (LOAF25D)