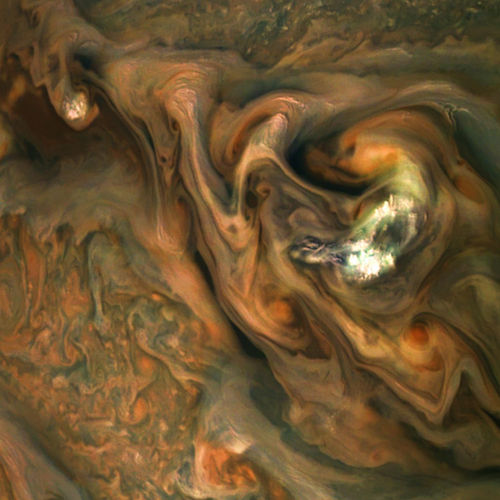 TRUTH 1
Available Formats
Tracks
Price
Buy
Download Album (

MP3

)
1 track

£

0.99

Download Album (

WAV

)
1 track

£

0.99

Download individual tracks
From £0.99
Description
Red Snapper - TRUTH 1
TRUTH 1 was the first new material from the band to have been released since 201, feeling like a celebratory outburst that had been brewing for 6 years.

Embracing the spirit of Afro-Jazz and its itchy danceability, the band have produced a piece of deep, soulful and funky sound which is a natural nod back to their previous recorded material – the acclaimed soundtrack to Senegalese film Touki Bouki which they called Hyena – but also a distinct move forwards towards new musical ground.

The track features the core of Red Snapper all playing live – Ali Friend on double bass, Rich Thair on drums, David Ayers on guitar and Tom Challenger on saxophone. But there is a new energy and direction to the track, with their instrumentation wrapping itself around a repeating Moog line, while Ali's vocals add a layer of intrigue sounding like Bootsy Collins let loose at a political seminar.
Reviews
...𝙗𝙧𝙞𝙡𝙡𝙞𝙖𝙣𝙩. 𝘾𝙡𝙖𝙨𝙨𝙞𝙘 𝙍𝙚𝙙 𝙎𝙣𝙖𝙥𝙥𝙚𝙧 - 𝙪𝙣𝙝𝙞𝙣𝙜𝙚𝙙 𝙙𝙖𝙣𝙘𝙚 𝙢𝙪𝙨𝙞𝙘 𝙛𝙤𝙧 𝙪𝙣𝙝𝙞𝙣𝙜𝙚𝙙 𝙥𝙚𝙤𝙥𝙡𝙚. - Ashley Beedle
𝘼𝙬𝙖𝙮𝙨 𝙞𝙣𝙨𝙩𝙖𝙣𝙩𝙡𝙮 𝙧𝙚𝙘𝙤𝙜𝙣𝙞𝙨𝙖𝙗𝙡𝙚, 𝙙𝙚𝙨𝙥𝙞𝙩𝙚 𝙘𝙤𝙣𝙨𝙩𝙖𝙣𝙩𝙡𝙮 𝙞𝙣𝙣𝙤𝙫𝙖𝙩𝙞𝙣𝙜 𝙩𝙝𝙚𝙞𝙧 𝙨𝙤𝙪𝙣𝙙, 𝙩𝙝𝙚𝙮'𝙫𝙚 𝙞𝙣𝙛𝙡𝙪𝙚𝙣𝙘𝙚𝙙 𝙘𝙤𝙪𝙣𝙩𝙡𝙚𝙨𝙨 𝙖𝙘𝙩𝙨; 𝙬𝙝𝙞𝙡𝙚 𝙣𝙤-𝙤𝙣𝙚 𝙚𝙡𝙨𝙚 𝙝𝙖𝙨 𝙚𝙫𝙚𝙧 𝙦𝙪𝙞𝙩𝙚 𝙢𝙖𝙣𝙖𝙜𝙚𝙙 𝙩𝙤 𝙧𝙚𝙥𝙡𝙞𝙘𝙖𝙩𝙚 𝙩𝙝𝙚 𝙨𝙤𝙣𝙞𝙘 𝙬𝙤𝙧𝙡𝙙 𝙩𝙝𝙚𝙮 𝙘𝙤𝙣𝙟𝙪𝙧𝙚 𝙪𝙥. - Ben Osbourne
...𝙖𝙣 𝙞𝙢𝙥𝙚𝙘𝙘𝙖𝙥𝙡𝙚 𝙖𝙛𝙧𝙤-𝙟𝙖𝙯𝙯 𝙩𝙧𝙚𝙖𝙩. - Last Day Deaf
𝙀𝙡𝙚𝙘𝙩𝙧𝙞𝙛𝙮𝙞𝙣𝙜. - Cast The Dice
𝙩𝙝𝙞𝙨 𝙞𝙨 𝙤𝙣𝙚 𝙤𝙛 𝙩𝙝𝙚 𝙘𝙤𝙤𝙡𝙚𝙨𝙩 𝙞𝙣𝙨𝙩𝙧𝙪𝙢𝙚𝙣𝙩𝙖𝙡 𝙩𝙧𝙖𝙘𝙠𝙨 𝙤𝙛 𝙩𝙝𝙚 𝙬𝙝𝙤𝙡𝙚 𝙙𝙖𝙢𝙣 𝙮𝙚𝙖𝙧. 𝙁𝙧𝙤𝙢 𝙩𝙝𝙚 𝙞𝙧𝙧𝙚𝙨𝙞𝙨𝙩𝙞𝙗𝙡𝙮 𝙛𝙪𝙣𝙠𝙮 𝙥𝙚𝙧𝙘𝙪𝙨𝙨𝙞𝙤𝙣 𝙖𝙣𝙙 𝙩𝙝𝙚 𝙨𝙥𝙖𝙘𝙚𝙮 𝙡𝙚𝙖𝙙𝙨, 𝙩𝙤 𝙩𝙝𝙚 𝙘𝙝𝙖𝙧𝙞𝙨𝙢𝙖𝙩𝙞𝙘 𝙨𝙖𝙭𝙤𝙥𝙝𝙤𝙣𝙚 𝙖𝙣𝙙 𝙩𝙝𝙚 𝙞𝙘𝙮-𝙘𝙝𝙞𝙡𝙡𝙚𝙙 𝙫𝙤𝙞𝙘𝙚 𝙨𝙣𝙞𝙥𝙥𝙚𝙩𝙨, 𝙩𝙝𝙞𝙨 𝙨𝙤𝙣𝙜 𝙞𝙨 𝙖 𝙨𝙪𝙧𝙚𝙛𝙞𝙧𝙚 𝙬𝙞𝙣𝙣𝙚𝙧. 𝙄𝙩𝙨 𝙛𝙚𝙚𝙡-𝙜𝙤𝙤𝙙 𝙨𝙪𝙢𝙢𝙚𝙧𝙩𝙞𝙢𝙚 𝙫𝙞𝙗𝙚𝙨 𝙡𝙤𝙘𝙠 𝙞𝙣 𝙣𝙞𝙘𝙚𝙡𝙮 𝙬𝙞𝙩𝙝 𝙞𝙩𝙨 𝙡𝙖𝙨𝙚𝙧-𝙥𝙧𝙚𝙘𝙞𝙨𝙞𝙤𝙣 𝙖𝙙𝙫𝙚𝙣𝙩𝙪𝙧𝙤𝙪𝙨𝙣𝙚𝙨𝙨. - Everything is Noise