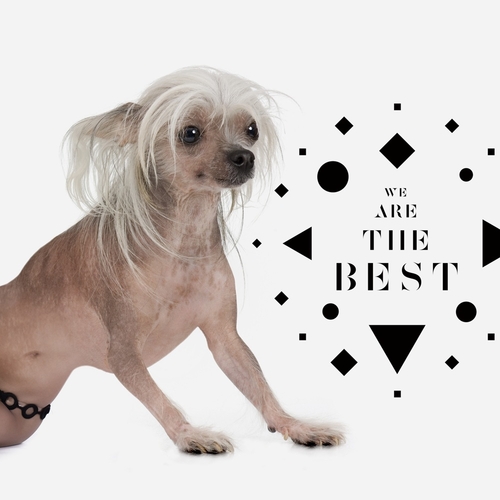 We Are The Best
Available Formats
Tracks
Price
Buy
CD Album
15 tracks

£

7.00

Download Album (

MP3

)
15 tracks

£

7.99

Download Album (

WAV

)
15 tracks

£

7.99

Download individual tracks
From £0.99
Description
The Chap - We Are The Best
The Chap, an enigma within an enigma, a band like no other, a musical riddle, a legend in their own lunchbox.

For years we've worked with these musical mavericks, these purveyors of high class esoteric pop music and still they won't quit.

The Chap keep on keeping on, proving the rest of the world wrong, creating a universe that's all their own, This timely reminder collects together many of their finest moments and what's startling about it is, they were right all along, they are the best!


Reviews
" I find it hard to think of a more compelling, uplifting and joyous live band than The Chap and I have no hesitation in recommending them for the post." Rhodri Marsden, Journalist
"I feel strongly about The Chap and about their future, and I want to try to make you feel the same way. I have no reservations in strongly recommending the Chap as a future professional partner. I rate them as the tops" Dr. Jennifer Walshe
Tracklisting
CD Album (LO88)
Download Album (LO88)
The Chap

- Auto Where To

The Chap

- We Work in Bars

The Chap

- I Am Oozing Emotion

The Chap

- Courage And Modesty

The Chap

- I Got Flattened By A Pig Farmer

The Chap

- Ethnic Instrument

The Chap

- Fun and Interesting

The Chap

- Baby I'm Hurtin'

The Chap

- Le Theme (2011 Version)

The Chap

- Carlos Walter Wendy Stanley

The Chap

- Even Your Friend

The Chap

- Remember Elvis Rex

The Chap

- Woop Woop

The Chap

- Proper Rock ((Radio Edit))

The Chap

- Campain Trail