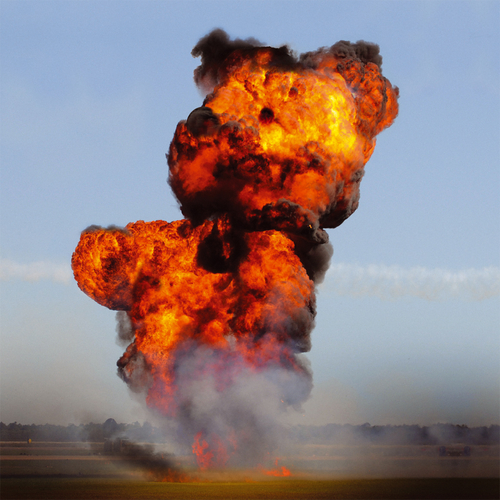 Well Done Europe
Available Formats
Tracks
Price
Buy
CD Album
12 tracks

£

9.99

Download Album (

MP3

)
12 tracks

£

7.99

Download Album (

WAV

)
12 tracks

£

7.99

Download individual tracks
From £0.99
Description
The Chap - Well Done Europe
Despite being lauded by Pitchfork and many others, commercial success and world domination continued to evade The Chap, so they finally decided to "sell out" by recording a collection of pop classics that constitute their fourth album "Well Done Europe". Needless to say, it's another masterpiece featuring hit after hit, quite a few of which mention love and death and stuff like that. It sounds like the coolest new wave pop album ever recorded by a group of teachers (almost nobody in The Chap is a teacher).

The Chap's music marries a deep passion for pop culture with arch observation and a sense of the surreal. This new album is no exception – a unique and heady blend of taut, hideously catchy melodies, hip snaking rhythms, memorable but unconventional lyrics all cut through with a wry sense of humour that some might describe as 'Dadaist'. Witness the frenetic, summery vibes of 'Even Your Friend', the shimmering, tightly wound grooves in 'Nevertheless The Chap' and the chugging, intimate closer 'Chalet Chalet' – "Well Done Europe" is The Chap at the pinnacle of their powers, and quite possibly their finest work yet.

The Chap, a pan-European modern pop group based in London and Berlin, began life at the beginning of the last decade. In their quest to create music which "sounds wrong", they pre-empted the current flavour for lo-fi prog-pop by several years and spawned a legion of fans who couldn't believe how a band that revelled in the multilayered detachment and precision of their recordings could dive headlong into the realms of hard rock n roll immediacy, gaining themselves a reputation as one of the most exciting, challenging, and engaging live acts around.

After two seminal bedroom-produced albums, "The Horse" and "Ham" – the latter in particular gathering considerable acclaim from the likes of Errol Alkan, Kissy Sellout and The Wire Magazine – The Chap delivered a third album, the masterpiece that is "Mega Breakfast". This album featured corporate motivational style anthems about "proper music" and wanting to clone oneself.


Tracklisting
CD Album (LCD81)
The Chap

- We'll See To Your Breakdown

The Chap

- Even Your Friend

The Chap

- We Work in Bars

The Chap

- Obviously

The Chap

- Gimme Legs

The Chap

- Well Done You

The Chap

- Nevertheless, The Chap

The Chap

- Pain Fan

The Chap

- Torpor

The Chap

- Maroccan Nights

The Chap

- Few Horoscope

The Chap

- Chalet Chalet
Download Album (LO81D)