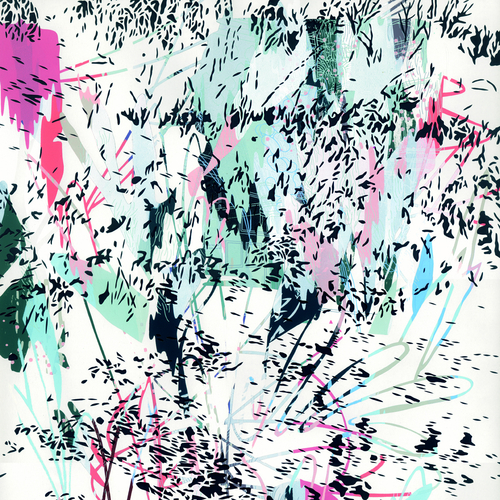 World I See
Available Formats
Tracks
Price
Buy
12" Vinyl Album
6 tracks

£

7.00

CD Album
6 tracks

£

7.00
Description
The Present - World I See
New Project by Animal Collective Collaborator Rusty Santos, Jesse Lee of Gang Gang Dance/White Magic and Classic pianist Mina.

The Present is the new music project of legendary New York musician
and producer Rusty Santos (Panda Bear 'Person Pitch', Born
Ruffi ans 'Red Yellow & Blue', Animal Collective 'Sung Tongs'). Described
by one band who worked with him as a hyper boy genius,
Rusty has always fi xed his attention on producing music that is
experimentally rich whilst remaining accessible. By attempting to
create music that arises unconsciously through improvisation, The
Present's debut album 'World I See' hauls this ethos over its shoulders
as it tramples on musical boundaries and preconceptions, whilst leaving an album that is still capable of relating musically and emotionally to a wide audience.
After many years and variant modes of collaboration, Rusty
formed together with Mina and Jesse who bring a plethora of
extra dimensions to the sound of The Present. Mina's background
in classical piano and the love of japanese traditional songs
meets at intense and imaginative levels with the expressive attitude
of the band, whilst the long standing musical partnership
between Jesse and Rusty, which began when they were in high
school together, provides the cemented sound giving the songs
one voice and the band the sound of a single instrument.
Though the instruments on 'World I See' aren't necessarily new (the basic elements are piano, guitar and drums), guided by intuition the band attempt to make timeless music by using the
most minimalist methods in innovative new ways. The result of capturing and developing these sounds is the beautifully elegant yet emotionally powerful sound of The Present.
Reviews
"When I listen to the sounds and the songs the name and the webs
of connections and opposites remain. I can hear light and dark
high and low happy and sad synthetic and organic and on and
on like that forever and that's a compliment to the production and
the technique I would say. Most of all I like how I feel when I listen
to the music."
- Panda Bear
"This record is pure instinct with no attention paid to belonging. It is raw intellect and emotion. The Present is indeed both GIFT and NOW. Open you ears and your mind will follow. God Bless this record for teaching me that."
- Brian Degraw, Gang Gang Dance
Tracklisting
12" Vinyl Album (LOAF20V)
The Present

- Heavens On Ice

The Present

- World I See

The Present

- Love Melody

The Present

- Symbols On High

The Present

- Africanized Beatniks

The Present

- The Hunt
CD Album (LOAF20)
The Present

- Heavens On Ice

The Present

- World I See

The Present

- Love Melody

The Present

- Symbols On High

The Present

- Africanized Beatniks

The Present

- The Hunt